Corporate Learning has become customary in the last 2 decades because of unpretentious reasons like developing organizations, conception of different roles and departments, smart and capable workforce, evolving learning dynamics, and last but not least, the big digital revolution.
As per a recent study, 75% of 1500 managers surveyed from across 50-odd organizations were found dissatisfied with their company's learning and development function. They felt they were not given enough training and guidance on their roles to grow further as a professional.
Organizations and even employees today have become aware, alert, and prompt in ensuring their development. They are well aware that it is important to be fully skilled, proficient, competent, and groomed in every way to withstand the competitive business environment.
With all the above, let's discuss 5 essentials of Corporate Learning to be kept in mind in today's era.
1- The Alignment of Business and learning.
2- E-Learning in corporate learning.
3- Choose the correct Learning Software.
4- Managing Generation diversity.
5- Making it a Culture.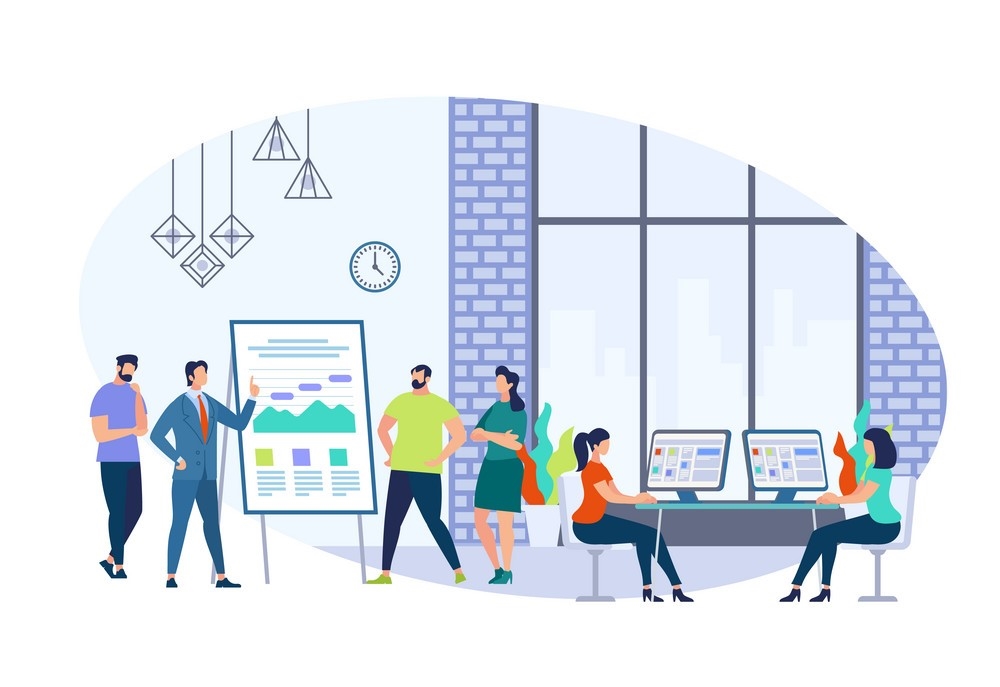 1- The Alignment of Business and learning
Corporate training now is no more ordinary and general training with those stereotypical learning materials and styles. Today organizations prefer their workforce to understand, act and perform in agreement with the company goals, vision and mission. With the awakening of business experts and increasing competition, organizational leaders are focusing on upskilling and reskilling the employees to drive business performance hence corporate training needs to be designed in accordance with the same.
2- E-Learning in corporate learning
E-learning obviously needs to be included in corporate learning to reach out to more learners in a convenient way in this rapidly evolving digital world. It is adaptable for all kinds, less expensive, and in demand of the hour. It requires no staff or trainers but smart content.  It can reach from one employee to a group of employees and even hundreds of them in no time. The delivery mode is faster than the traditional methods. It also ensures the customized content per the learner or the business need. It gives the flexibility to learners to learn at their own pace and style anywhere, anytime.
3- Choose a correct Learning Software
Continuous employee training is a mandate now for organizations to succeed. From new employee onboarding training to the departmental or particular skill or enhancement or even new skill training, all the training is to be planned, created, scheduled, and uploaded for the learners for easy and quick access. There are many software available to handle the above, but you must go for an LMS (Learning management software), which:
Help you to do a proper need analysis
Bifurcate the content as per roles and responsibilities
Enables learning at a global scale (if your employees are globe diversified)
Able to provide collaborative learning
Save time and money both
ALSO READ: The Future of Blockchain Technology in India
4- Managing Generation Diversity
With the diversified work culture, there is a huge difference between the generations who work together in an organization. Companies hire people from all generations because they need creative and dynamic people along with experienced and settled individuals. They all have different learning styles, paces, absorption, and attitude. Generation diversity is another challenge for corporate training.
To meet this challenge, organizations must:
Avoid making assumptions and stereotyping anything
Age and seniority-specific need analysis
Listen to the diverse set of learners
Customize the learning content and style
Adopt various communication styles
Refine existing learning techniques
Assemble age-diverse teams for projects

5- Creating a natural learning Culture
Learning has been a continuous process for ages. It must be well taught and set in the mind of employees. Not employees from all industries, departments, or even individuals feel the need for training. Many people are reluctant to experience this because of the industry or even their individual nature. The need has to be generated so naturally that it looks like a general process that everyone has to go through consistently. Culture development helps a lot in the entire corporate learning process.
It's best concluded as –  
 "Tell me and I forget, teach me and I may remember, involve me, and I learn"
Making sure the involvement, once involved it becomes an individual path.